This is my estimated timeline for this semester.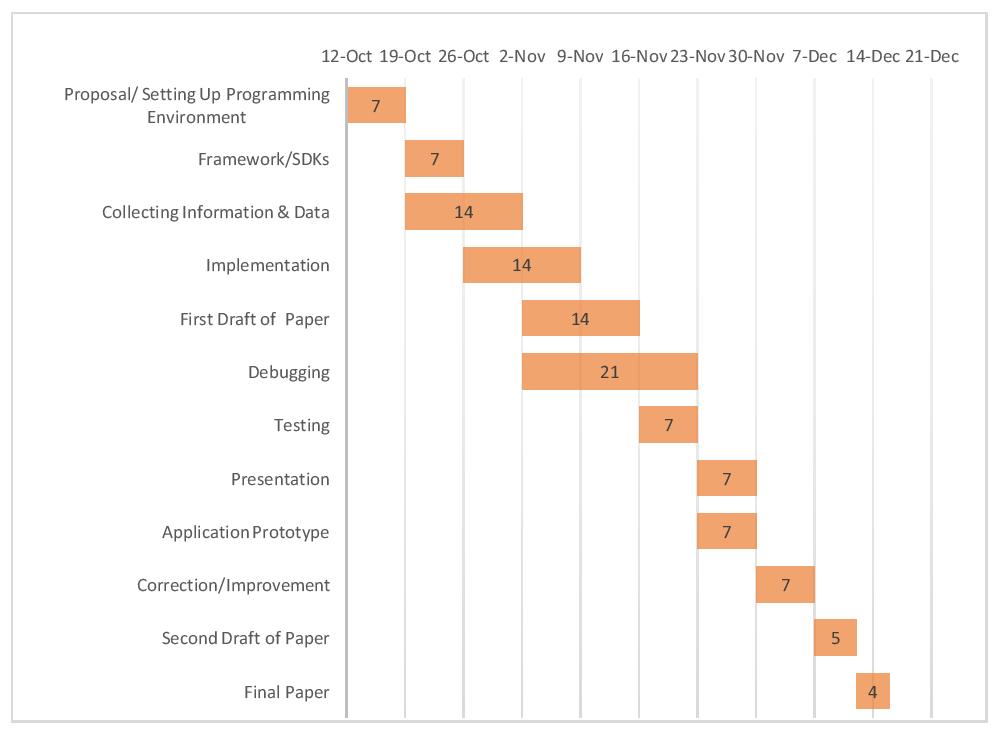 I have also included my literature review and project proposal too.
Literature review – LiteratureReview_SawYan
Project Proposal – Proposal_SawYan
The following is the design flowchart for EARL: mobile app for better campus experiences. Input information will come from GPS, Text and markers when the device recognize them and it will be fed into the device for tracking. Then the device will look for the relevant virtual overlay for that object in the database. For finding the correct one, the application will render the virtual information and show it on the screen as an output.