I solved multiple issues just by walking through this diagram …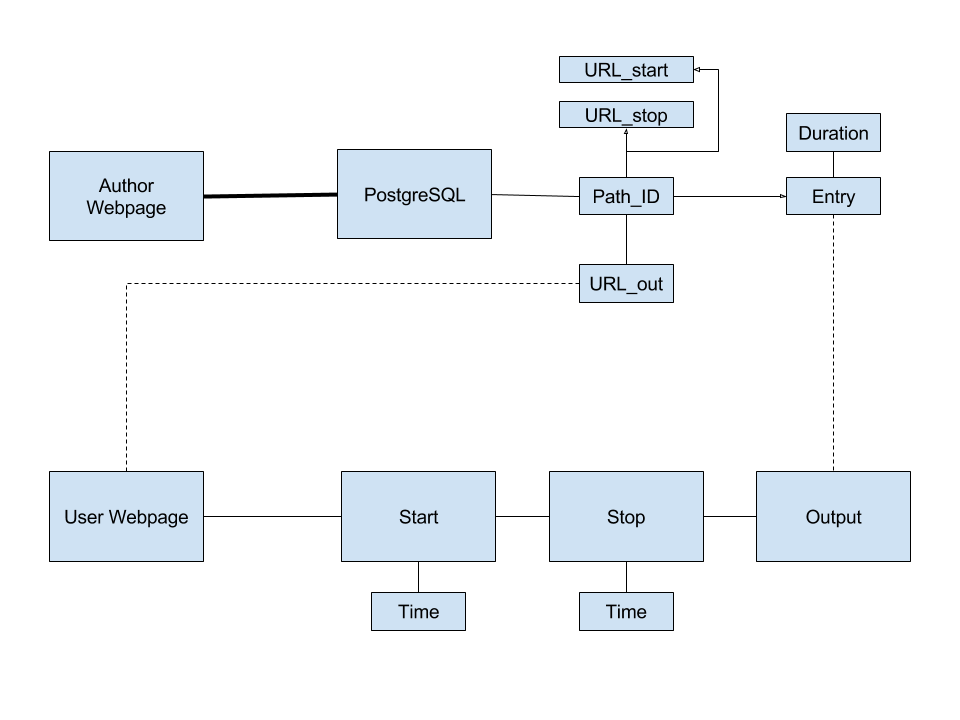 … and it's not even complete, I suspect. Subject to examination tomorrow morning.
Progress relative to what I anticipated: basically good. Details:
I process text from forms and can populate and reset those forms. I can open URL's and produce timestamps (and therefore time intervals). The basics, in other words, are done.
I know a whole basket of potential URL problems that will need to be solved in future iterations of the software.
The page's appearance is plain but not completely offensive.
The biggest problem is that it does not (to use my metric from yesterday) "work, start->finish." I'm planning to spend tomorrow much like today, except more emphasis on coding and testing. I will produce my presentation in the evening and demo what I have (which I will consider the final version, for purposes of this course) on Wednesday.
Also here's a silly throwback to when I was initially doodling that diagram in Jot! for the iPad.